How do I track consumption and maximize my fuel savings?
Manual daily reporting inevitably leads to erroneous data. My Digital Fleet's Daily Fuel Monitor delivers daily trends and comparative analysis via onboard vessel reporting systems and sensors, providing you with a better understanding of fuel consumption.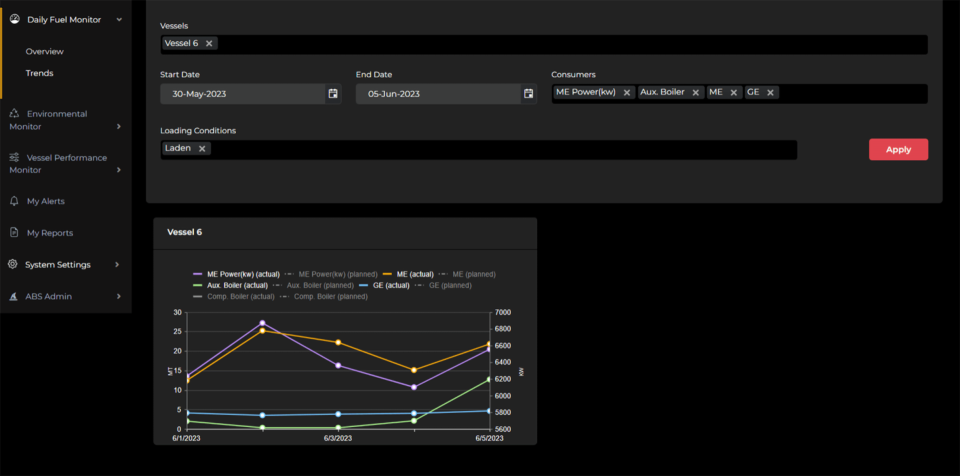 Visualization
View noon reports or high-frequency data with custom threshold configurations applied and automated exceedance alerts.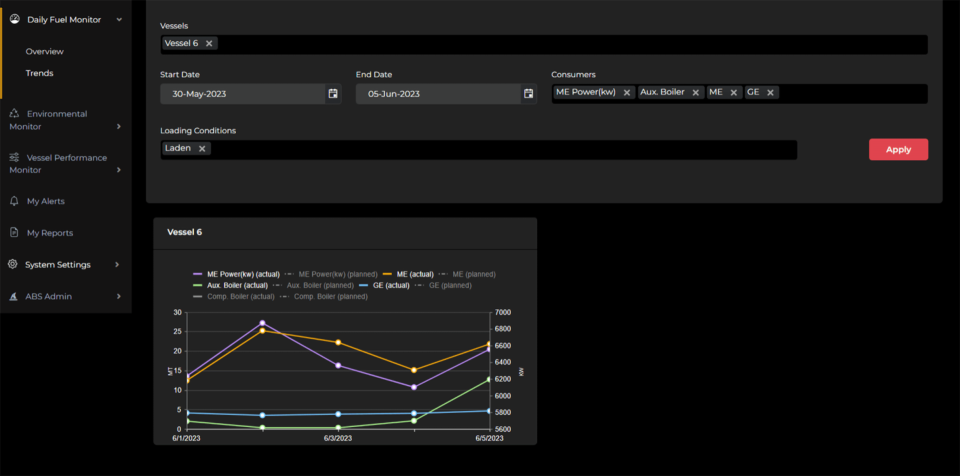 Consumption
View trends among connected consumers and compare against expected consumption.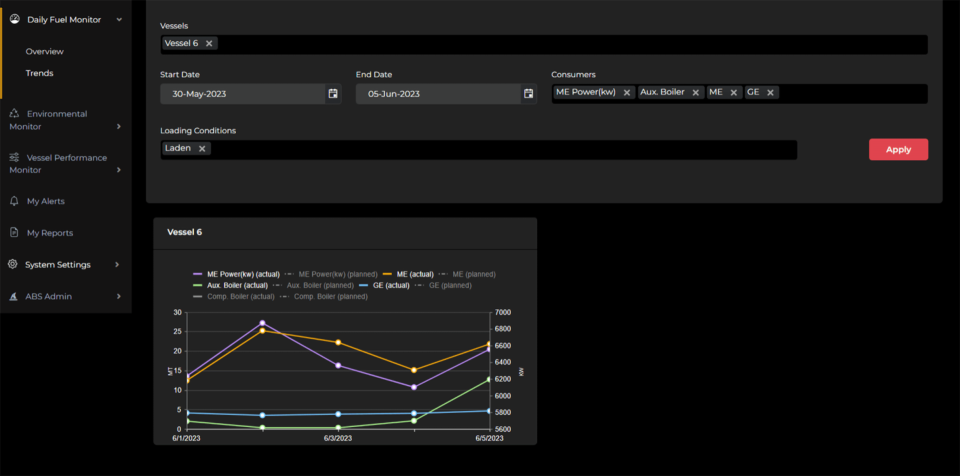 Connection
Tie into daily remarks and voyage instructions for shoreside insight into shipboard operations.
Discover Other Capabilities
Environmental Monitor
The Environmental Monitor continuously measures your fleet's carbon footprint, including your CII rating, and helps you make decisions toward decarbonization.
Vessel Performance Monitor
Using algorithms based on ISO standards to provide in-depth vessel performance metrics makes it possible to address maintenance needs before they negatively impact profitability.
Voyage Planning and Tracking
Dynamic insights on route, speed and inclement weather help inform operational decisions.
Need More Guidance?
Take a guided tour of My Digital Fleet with one of our experts to see how it works firsthand.
Contact Us