Can I use my data to gain a competitive edge?
Siloed information is limited in value. That's why Insight leverages data across all modules to expose hidden opportunities and metrics that can be used to improve safety, performance and finances.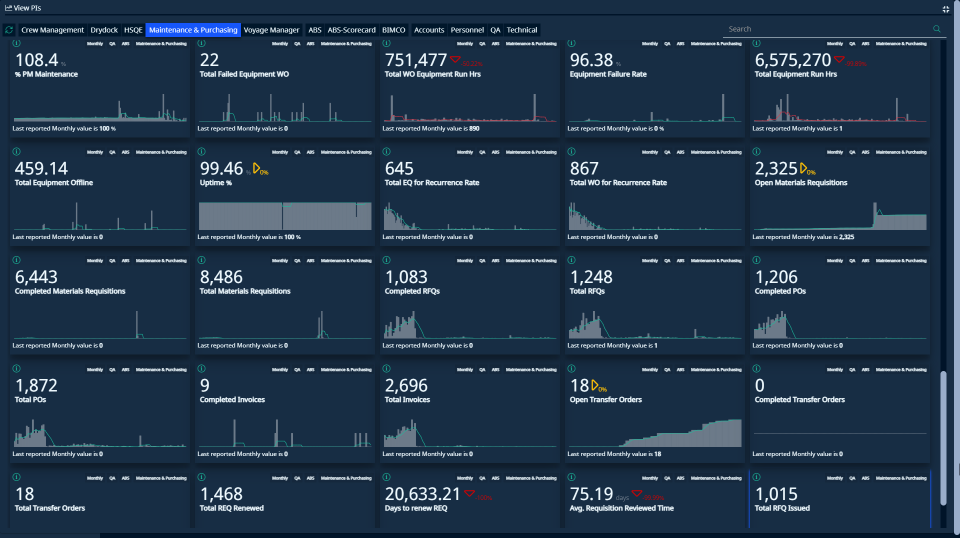 Comprehensive Analysis
Conduct detailed analyses including drill-down capabilities.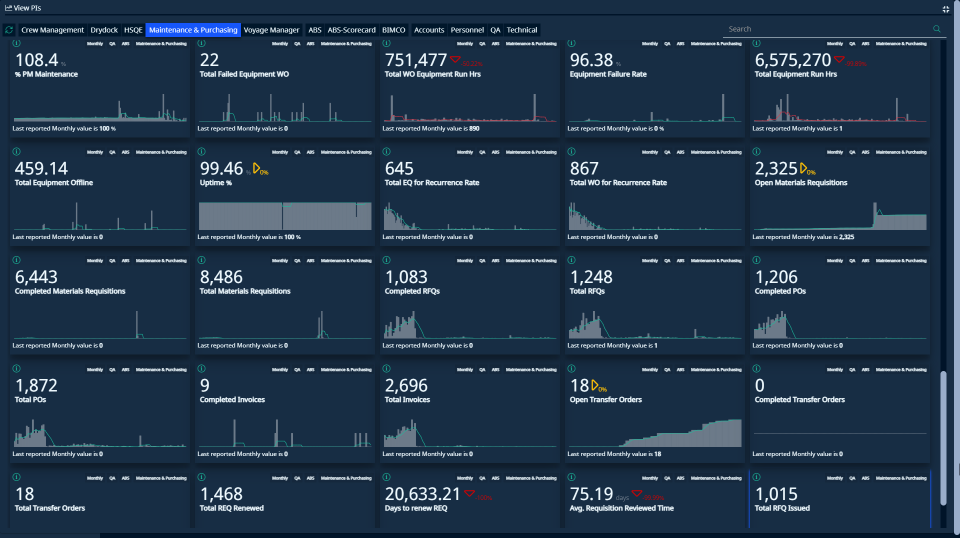 Multiple Views
View multiple relationships in the data to drive improve performance and safety.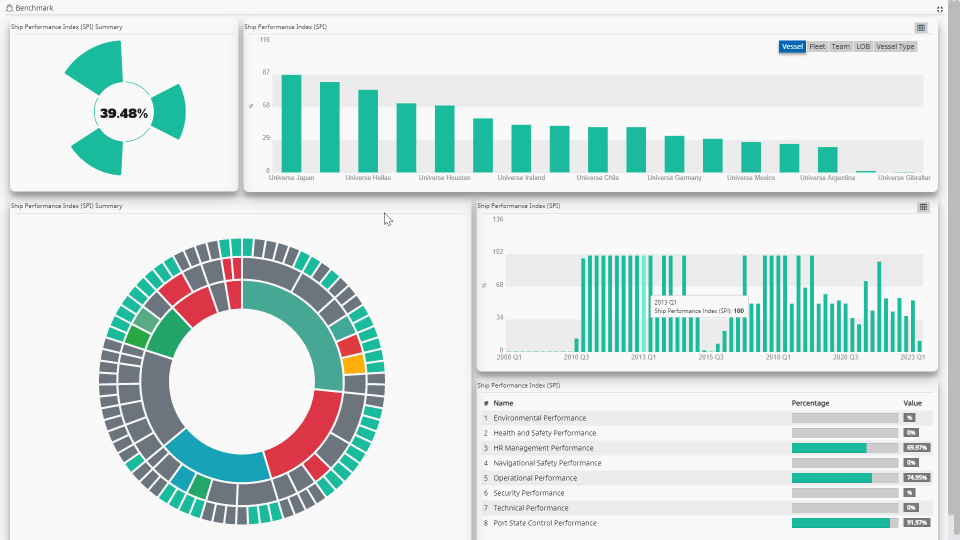 Dynamic Data Correlation
Reveal unexpected correlations previously hidden by static reports.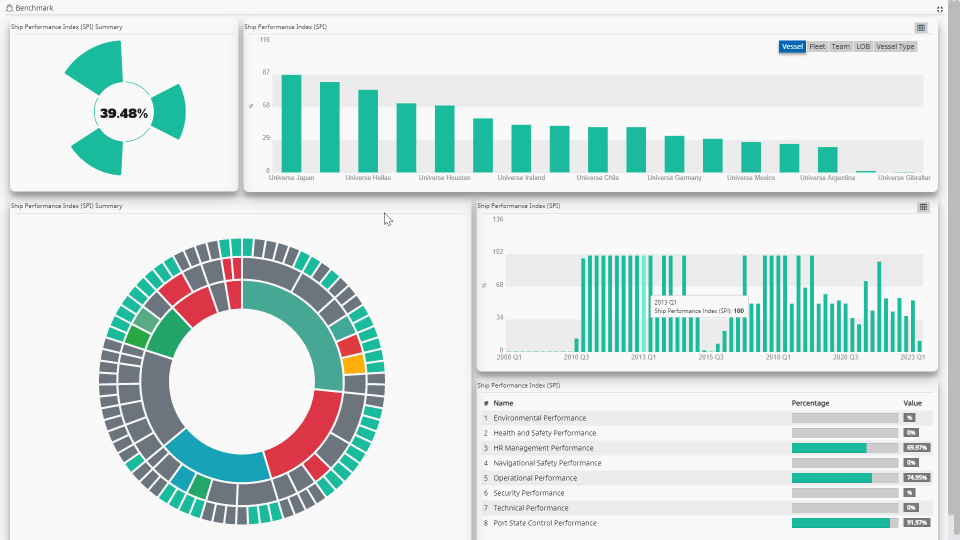 Advanced Analysis
Enable advanced analysis of operational and financial data.
Discover Other Capabilities
Voyage Manager
The ABS Wavesight Nautical Systems Voyage Manager enables voyage planning and compliance with a variety of industry and environmental regulations via easy noon reports and event data capture.
Document Manager
The ABS Wavesight Nautical Systems Document Manager System integrates with all NS modules for management, distribution and control of critical safety and operational documentation. Document Manager ensures required documentation is easily accessible and shared appropriately.
Crew and Payroll Manager
The ABS Wavesight Nautical Systems Crew and Payroll Manager supports a comprehensive workforce management process for scheduling and compensation of crew, plus training and qualifications tracking.
Need More Guidance?
Take a guided tour of Nautical Systems with one of our experts to see how it works firsthand.
Contact Us