How can I eliminate unneeded expenditures?
Unneeded expenditures can undermine organizational and operational strategy. Nautical Systems Purchasing Manager provides unified management of marine procurement with smart tools that simplify resource planning and competitive bidding to deliver a more efficient and cost-effective purchasing process.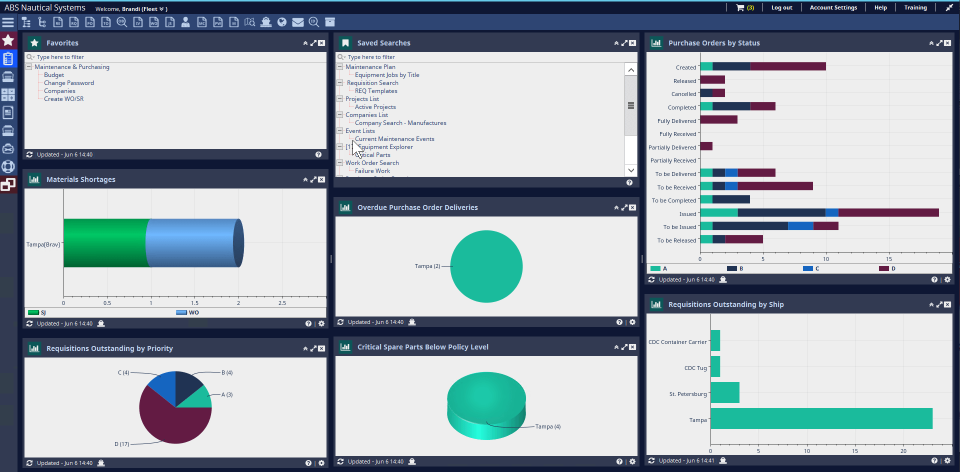 Real-Time Views
Monitor critical information on purchase orders, requisitions and critical spares below policy level, all on one screen and in real time.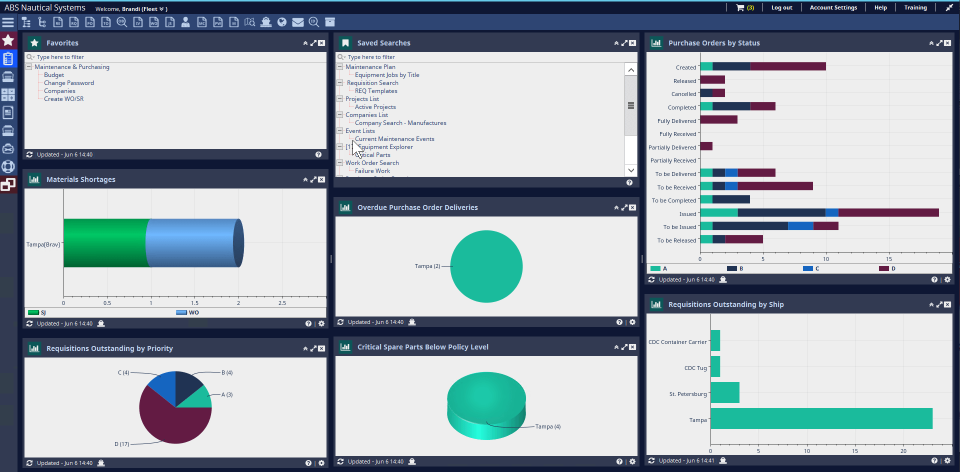 Drill-Down Capabilities
Allow users to take action to avoid potential ship stoppers.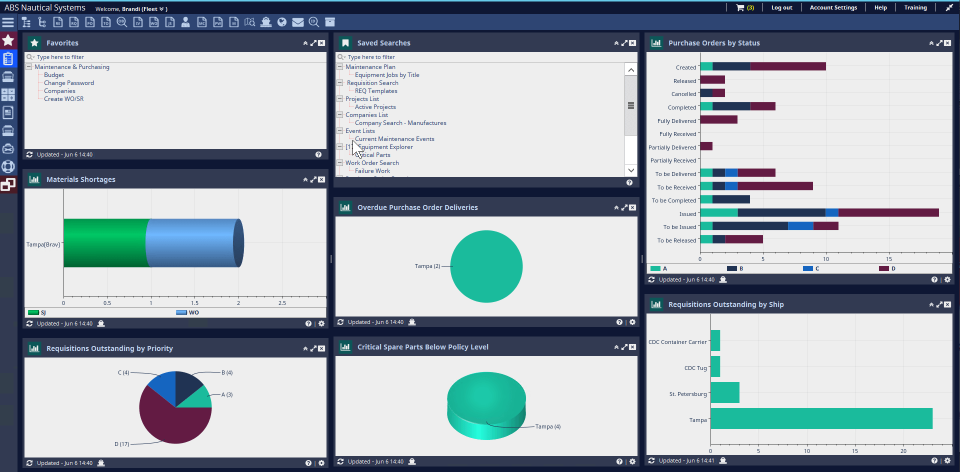 Robust Quotation Process
Multiple vendors from multiple regions are included in the same RFQ, and currencies are automatically converted for comparison.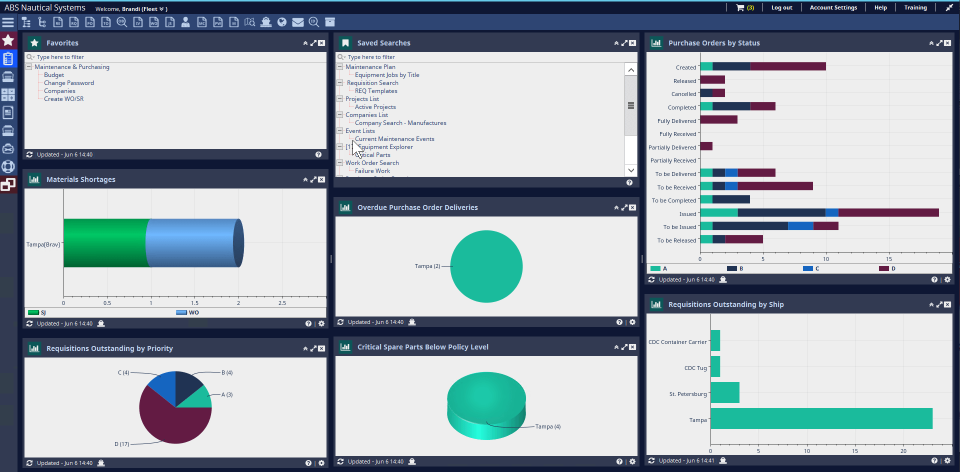 Comprehensive Supply Chain Management
Support budget control, vendor contract management, electronic bidding and order placement, logistics tracking, electronic invoicing, and catalog management.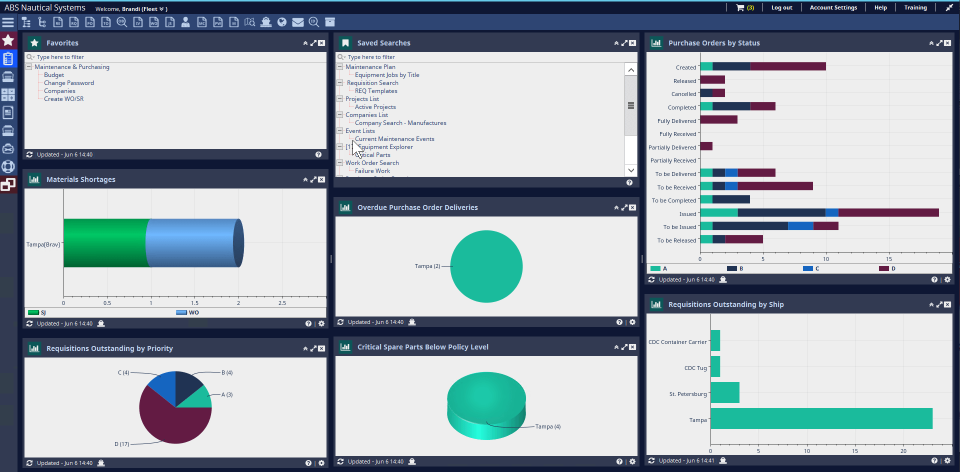 Inventory Management
Track critical parts and minimum/maximum levels for spares and consumables by vessel and warehouse.
Discover Other Capabilities
Voyage Manager
The ABS Wavesight Nautical Systems Voyage Manager enables voyage planning and compliance with a variety of industry and environmental regulations via easy noon reports and event data capture.
Document Manager
The ABS Wavesight Nautical Systems Document Manager System (DMS) integrates with all NS modules for management, distribution and control of critical safety and operational documentation. NS DMS ensures required documentation is easily accessible and shared appropriately.
Crew and Payroll Manager
The ABS Wavesight Nautical Systems Crew and Payroll Manager supports a comprehensive workforce management process for scheduling and compensation of crew, plus training and qualifications tracking.
Need More Guidance?
Take a guided tour of Nautical Systems with one of our experts to see how it works firsthand.
Contact Us