How do I simplify crew tasks without installing new software onboard?
The number of regulations continues to increase, making the regulatory environment more complex than ever before. The Nautical Systems Workboat mobile application is a first-of-its-kind mobile solution designed specifically for the workboat sector to support day-to-day operations onboard and decision-making onshore in a turnkey package.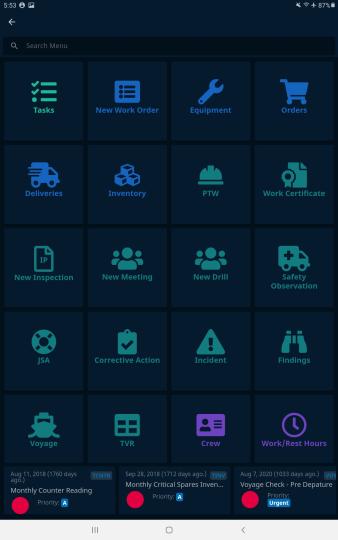 Process Support
Work order completions, audit inspections, checklist-based inspections, onboard meetings and drills, and document delivery.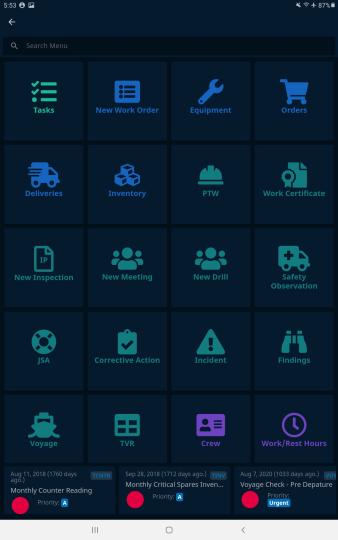 Reporting
Report on hazardous conditions, inspections and equipment failures.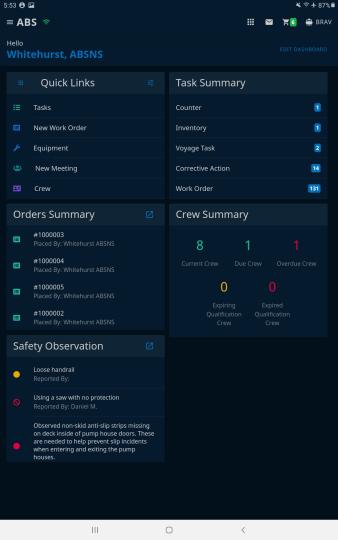 Operational Data
Update key operational information such as equipment running hours and spares inventory.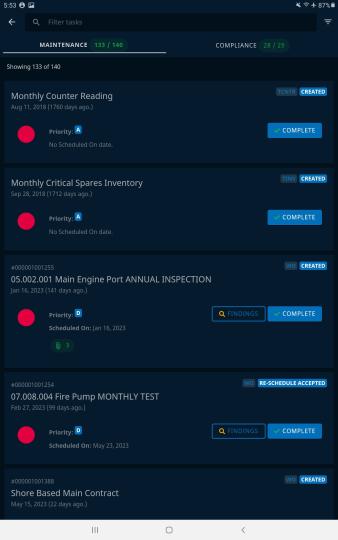 Proof of Execution
Documentation and picture attachments.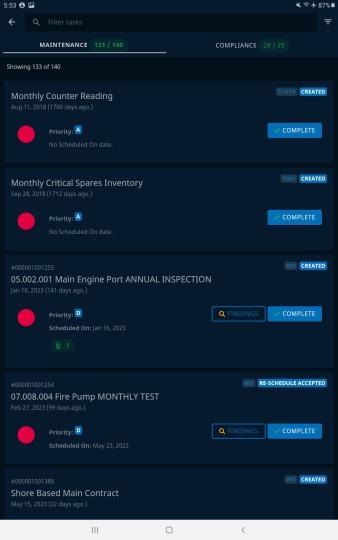 Data Capture
Support information capture required for regulatory compliance.
Discover Other Capabilities
HSQE and Vetting Manager
ABS Wavesight Nautical Systems HSQE and Vetting Manager combines safety management systems, risk mitigation, inspection and change management in a comprehensive compliance management process.
Document Manager
The ABS Wavesight Nautical Systems Document Manager System integrates with all NS modules for management, distribution and control of critical safety and operational documentation. Document Manager ensures required documentation is easily accessible and shared appropriately.
Crew and Payroll Manager
The ABS Wavesight Nautical Systems Crew and Payroll Manager supports a comprehensive workforce management process for scheduling and compensation of crew, plus training and qualifications tracking.
Need More Guidance?
Take a guided tour of Nautical Systems with one of our experts to see how it works firsthand.
Contact Us