How do I make safety a habit?
Building a culture of safety and compliance can be complex. Nautical Systems HSQE and Vetting Manager simplifies change management and risk mitigation with built-in tools for reporting, risk assessment and easier decision-making.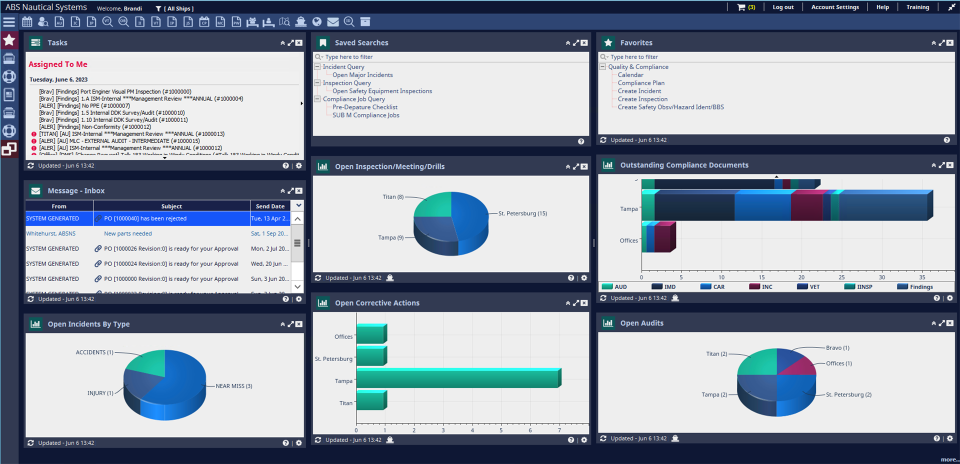 Intuitive Dashboards
Simple and efficient access to all information needed to view and manage the safety and compliance program, and to vet inspections and responses.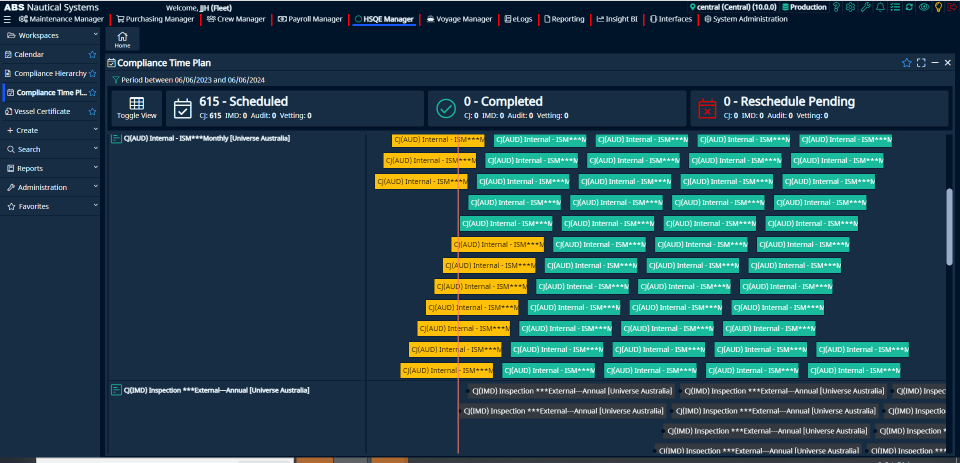 Single-Click Functionality
Allows users to take action on overdue compliance jobs, open incidents, job safety analysis, permit to work and corrective actions.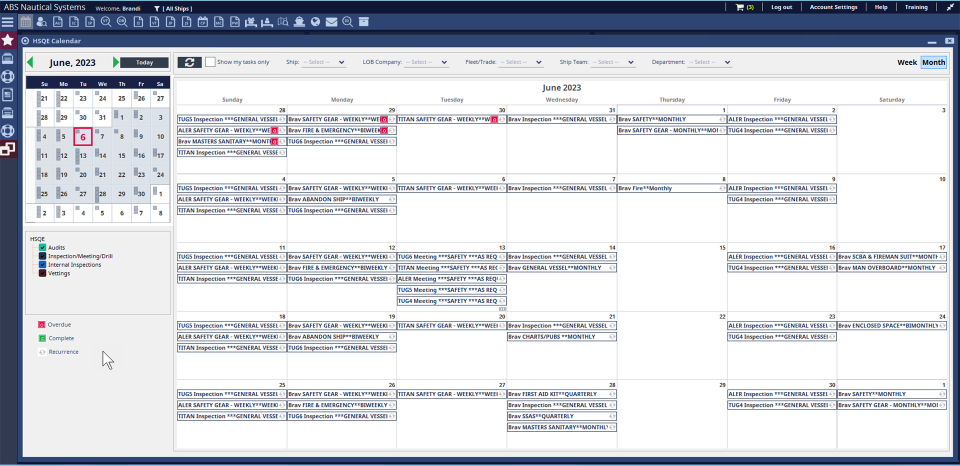 Easy-to-Read Calendar
View tasks at ship and fleet levels for vetting, inspections, meetings, drills, audits and corrective actions.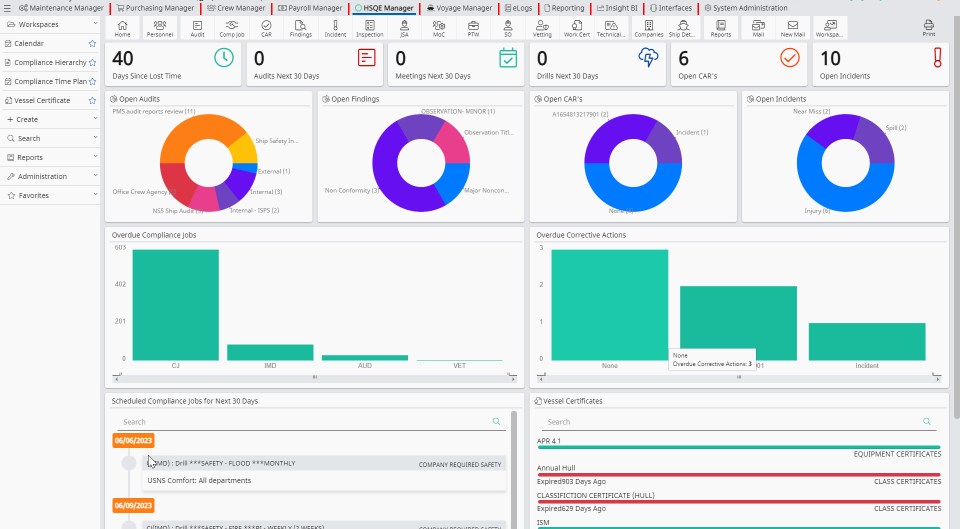 Configurable Screens
Adjust to suit your business processes.
Explore Other Nautical Systems Modules
Voyage Manager
The ABS Wavesight Nautical Systems Voyage Manager enables voyage planning and compliance with a variety of industry and environmental regulations via easy noon reports and event data capture.
Document Manager
The ABS Wavesight Nautical Systems Document Manager System integrates with all NS modules for management, distribution and control of critical safety and operational documentation. Document Manager ensures required documentation is easily accessible and shared appropriately.
Crew and Payroll Manager
The ABS Wavesight Nautical Systems Crew and Payroll Manager supports a comprehensive workforce management process for scheduling and compensation of crew, plus training and qualifications tracking.
Need More Guidance?
Take a guided tour of Nautical Systems with one of our experts to see how it works firsthand.
Contact Us