How can I make voyage reporting easier and more accurate at the same time?
With maritime shipping as competitive as ever, crew workloads and operations face greater demands. With Nautical Systems Voyage Manager from ABS Wavesight, maritime professionals can streamline operations aboard the ship for voyage reporting, environmental compliance reporting, charter party compliance and vessel performance analysis.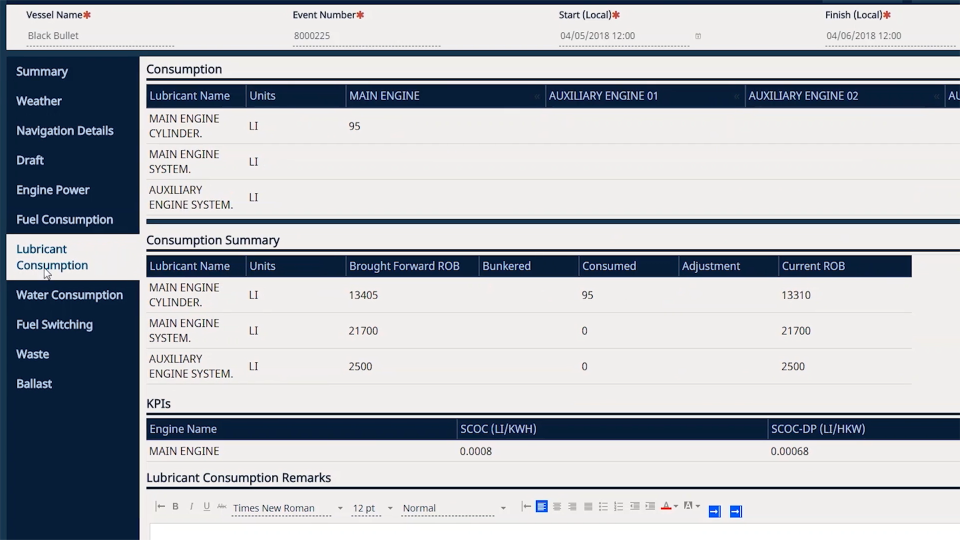 Comprehensive Noon Report Data Capture
Voyage planning, engine and propeller performance, bunkering, navigation, weather, and draft metrics.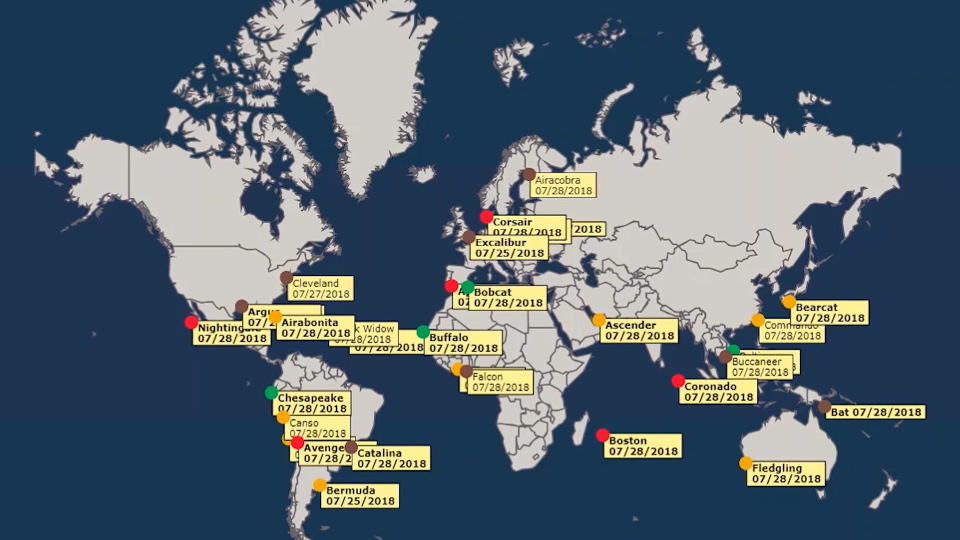 Event Entry Wizard
Easily capture voyage event information with built-in, ship-specific data validation.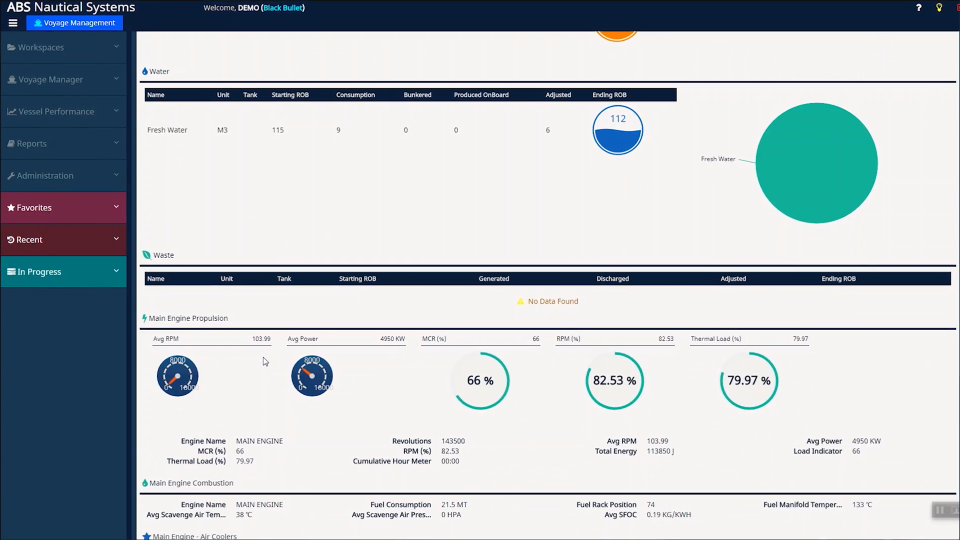 Approved Formats
Reporting available in approved regulatory formats.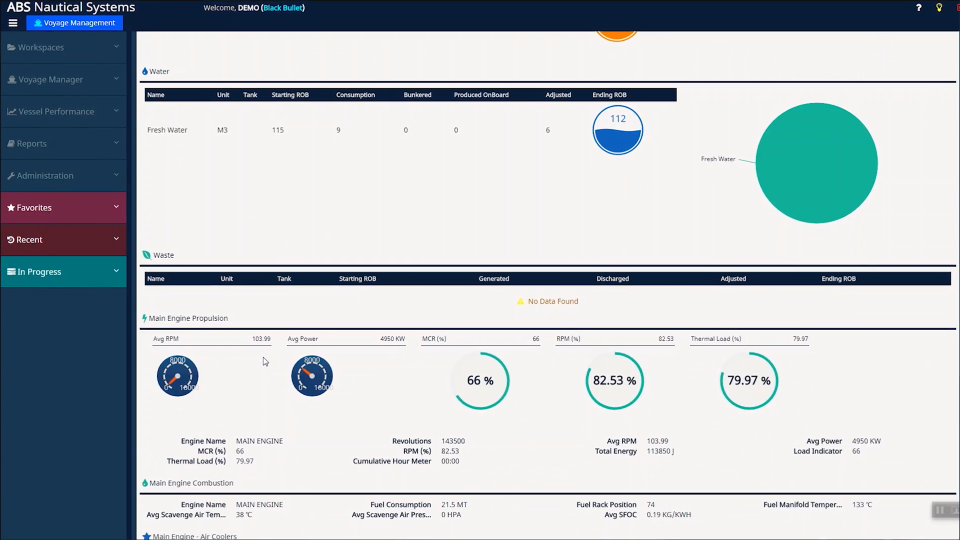 Manager Integration
Integrates with NS Maintenance Manager for equipment, spares and maintenance plan, and with NS Crew Manager, which gives operators a comprehensive view of voyage history and vessel status.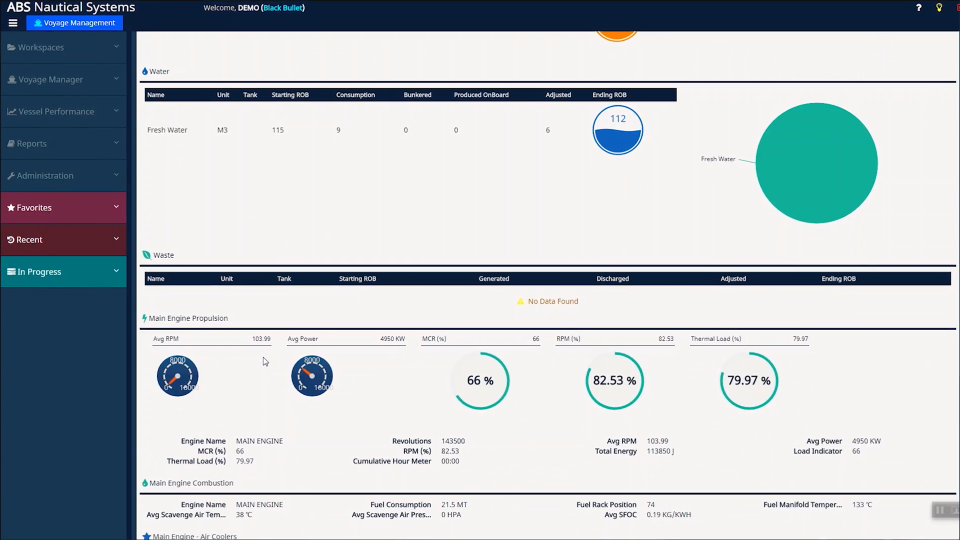 Insight Integration 
Integrates with NS Insight to support vessel performance and operational cost savings with benchmarking and analysis of vessel performance data.
Explore Other Nautical Systems Modules
HSQE and Vetting Manager
ABS Wavesight Nautical Systems HSQE and Vetting Manager combines safety management systems, risk mitigation, inspection and change management in a comprehensive compliance management process.
Document Manager
The ABS Wavesight Nautical Systems Document Manager System integrates with all NS modules for management, distribution and control of critical safety and operational documentation. Document Manager ensures required documentation is easily accessible and shared appropriately.
Crew and Payroll Manager
The ABS Wavesight Nautical Systems Crew and Payroll Manager supports a comprehensive workforce management process for scheduling and compensation of crew, plus training and qualifications tracking.
Need More Guidance?
Take a guided tour of Nautical Systems with one of our experts to see how it works firsthand.
Contact Us