Can I manage scheduling, payroll and qualifications together?
Maritime shipping means managing an extensive workforce. Nautical Systems Crew and Payroll Manager makes it effortless with intuitive dashboards that enable crew scheduling, training and certifications, inspections and drills, and compensation internationally.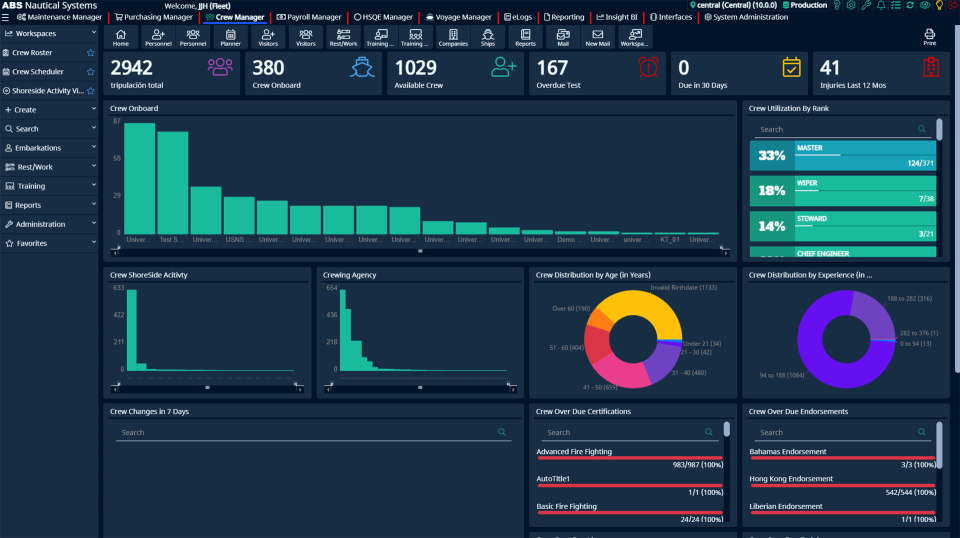 Intuitive Dashboards
Simple and efficient access to information needed to manage a safe and qualified crew.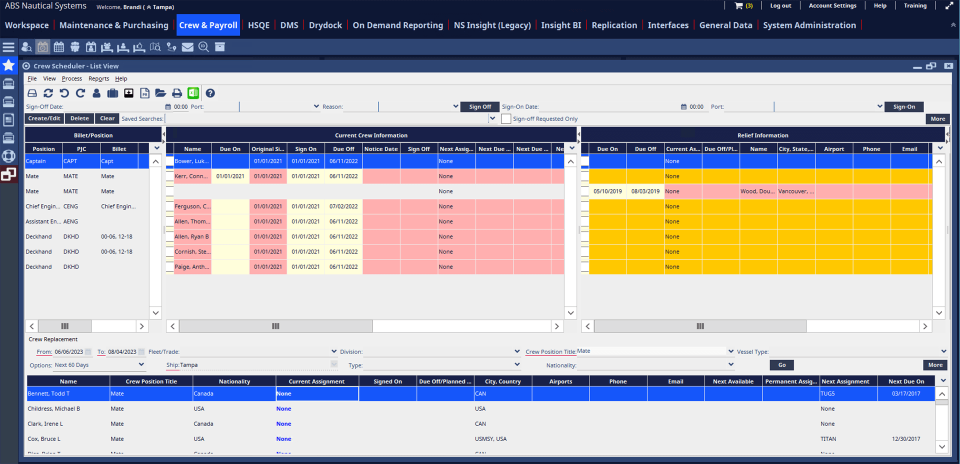 Integrated Scheduling
Supports onboard meetings and drills, crew sign-on and sign-off, managing crew qualifications, and crew work rest hour entry and approvals.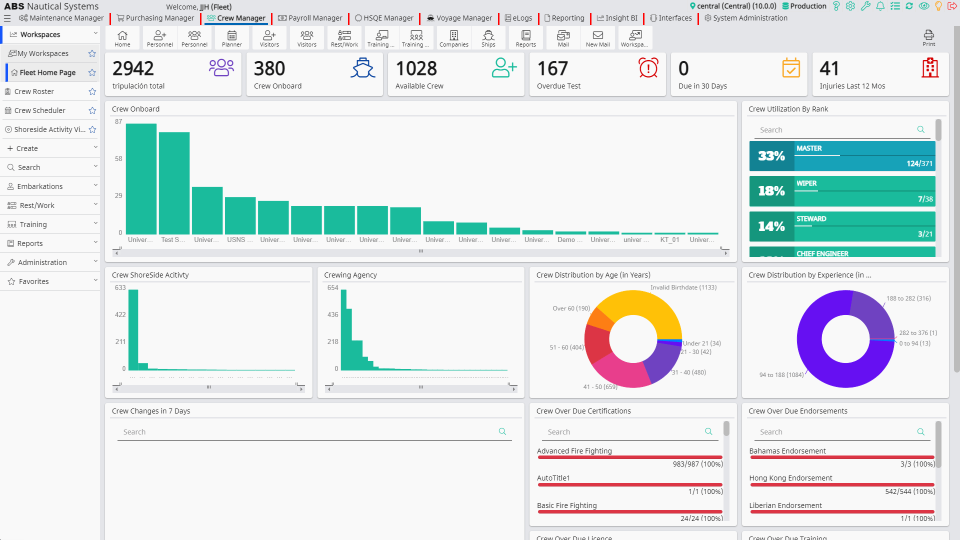 Payroll Requirements
Adapts easily to international payroll requirements, such as earnings and deductions, union contributions, tax deductions, provident fund contributions, and slops/bonded stores.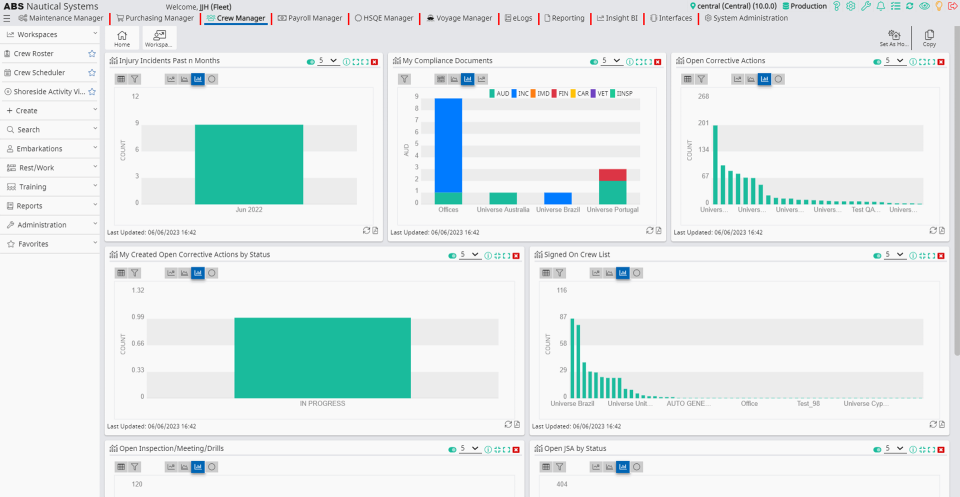 Safety Integration
Integrates with the ABS Wavesight NS HSQE Manager to merge crew and safety management into a seamless process that leads to a reduction in lost-time injuries.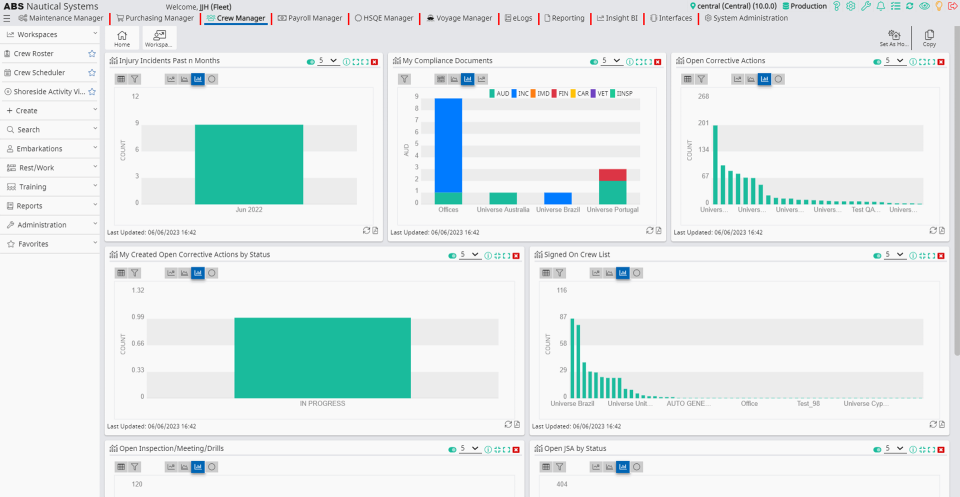 Accounting Integration
Integrates with third-party financial and accounting systems, enterprise HR and ERP systems, payroll tax payments, and reporting and union contributions.
Discover Other Capabilities
HSQE and Vetting Manager
ABS Wavesight Nautical Systems HSQE and Vetting Manager combines safety management systems, risk mitigation, inspection and change management in a comprehensive compliance management process.
Document Manager
The ABS Wavesight Nautical Systems Document Manager System integrates with all NS modules for management, distribution and control of critical safety and operational documentation. Document Manager ensures required documentation is easily accessible and shared appropriately.
Voyage Manager
The ABS Wavesight Nautical Systems Voyage Manager enables voyage planning and compliance with a variety of industry and environmental regulations via easy noon reports and event data capture.
Need More Guidance?
Take a guided tour of Nautical Systems with one of our experts to see how it works firsthand.
Contact Us