How do I ensure critical documentation gets to those who need it when they need it?
With personnel spread around the globe, sharing data among your fleet can be difficult. Nautical Systems Document Manager integrates across all modules, making it easy and efficient to manage and distribute any and all critical documentation.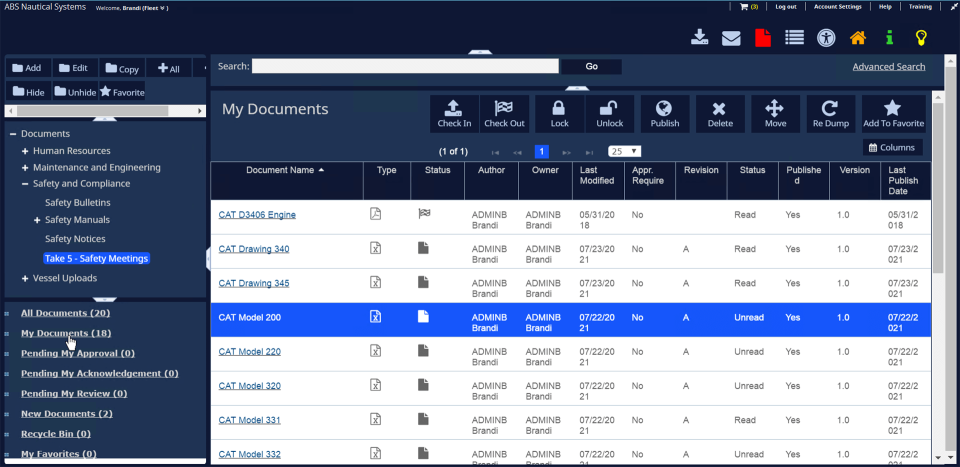 Document History
Maintain full traceability/history of documents from initial draft to final distribution, including revision history.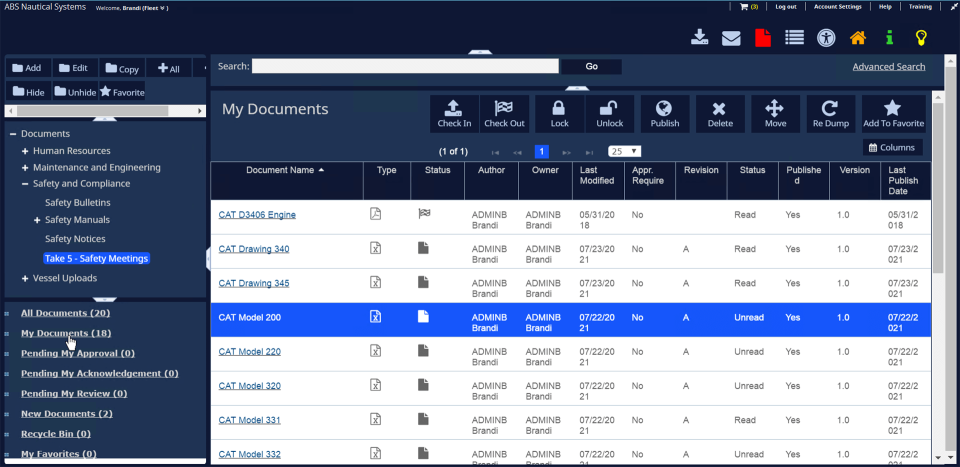 Document Distribution
Control distribution of documents by vessel, vessel type, role or user.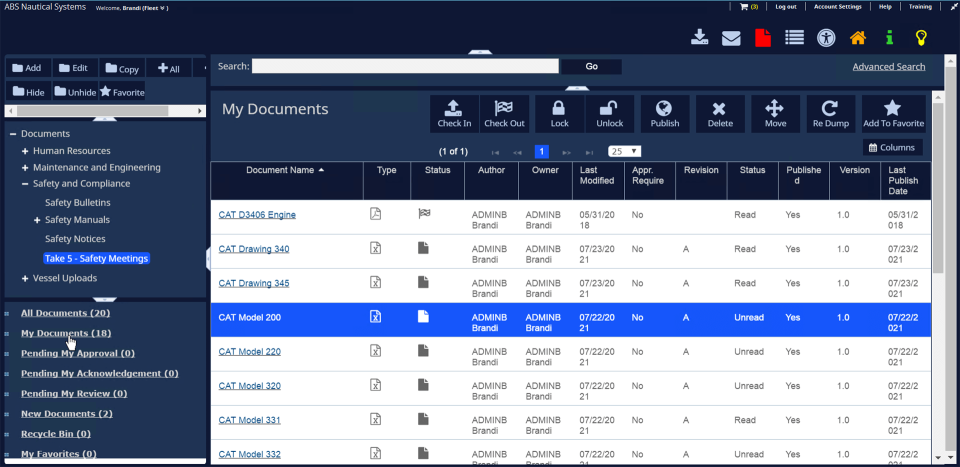 Advanced Search
Utilize advanced search queries by author, audience, data, vessel or vessel type.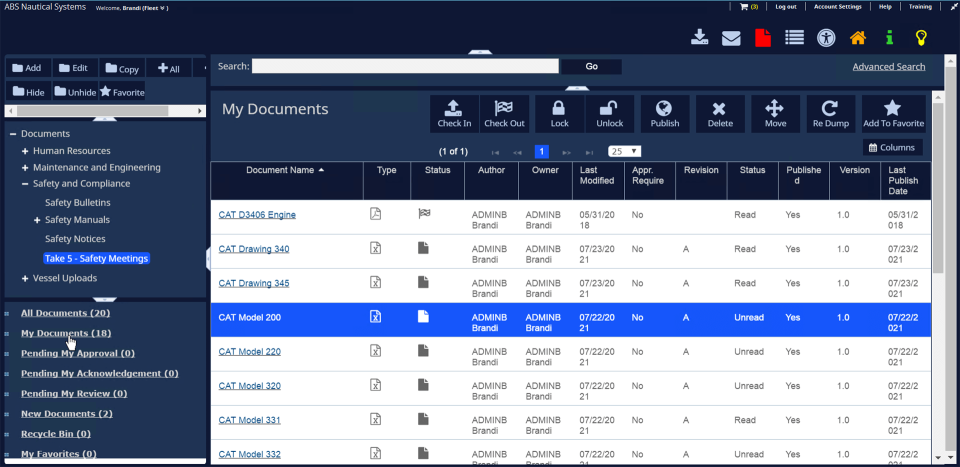 Seamless Integration
Coordinates with all NS Enterprise modules.
Discover Other Capabilities
Voyage Manager
The ABS Wavesight Nautical Systems Voyage Manager enables voyage planning and compliance with a variety of industry and environmental regulations via easy noon reports and event data capture.
HSQE and Vetting Manager
ABS Wavesight Nautical Systems HSQE and Vetting Manager combines safety management systems, risk mitigation, inspection and change management in a comprehensive compliance management process.
Crew and Payroll Manager
The ABS Wavesight Nautical Systems Crew and Payroll Manager supports a comprehensive workforce management process for scheduling and compensation of crew, plus training and qualifications tracking.
Need More Guidance?
Take a guided tour of Nautical Systems with one of our experts to see how it works firsthand.
Contact Us