How do I holistically monitor my fleet operations?
Maintaining compliance while preserving profitability can be complicated. Through My Digital Fleet's My Dashboard, you can easily view environmental risks, fuel performance, routes and more — on a per vessel basis — and empower a more sustainable fleet with greater operational efficiency.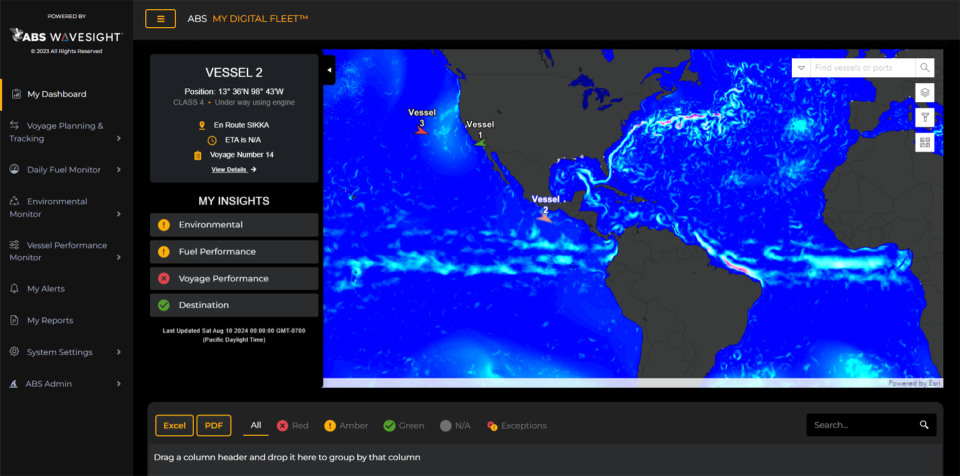 Integrated Vessel Risk Indicator
Determined by ABS My Digital Fleet™ modules and external data sources.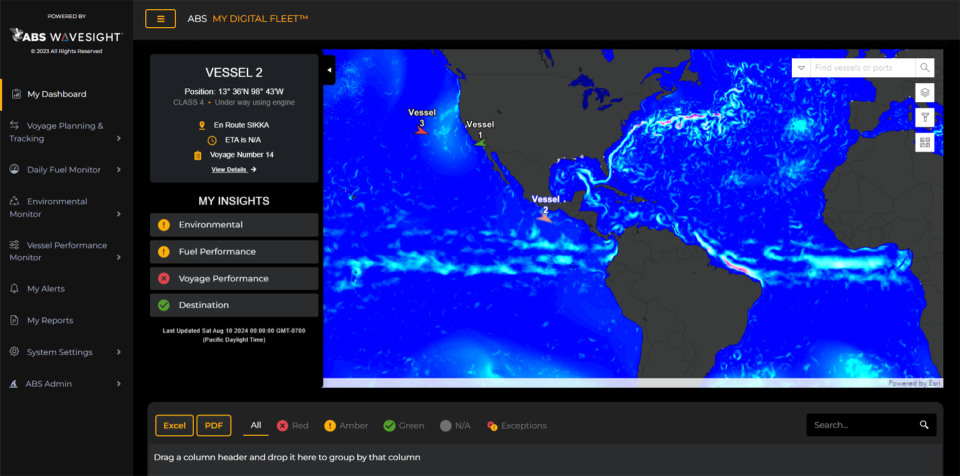 Operational Risk Rating
Calculated from configurable risk drivers.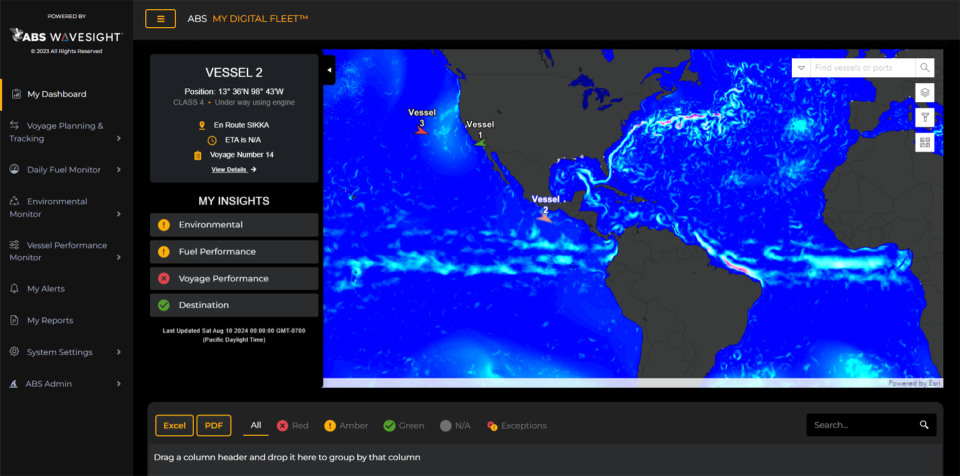 Clear Visuals
Standard RAG colors indicate fleet condition.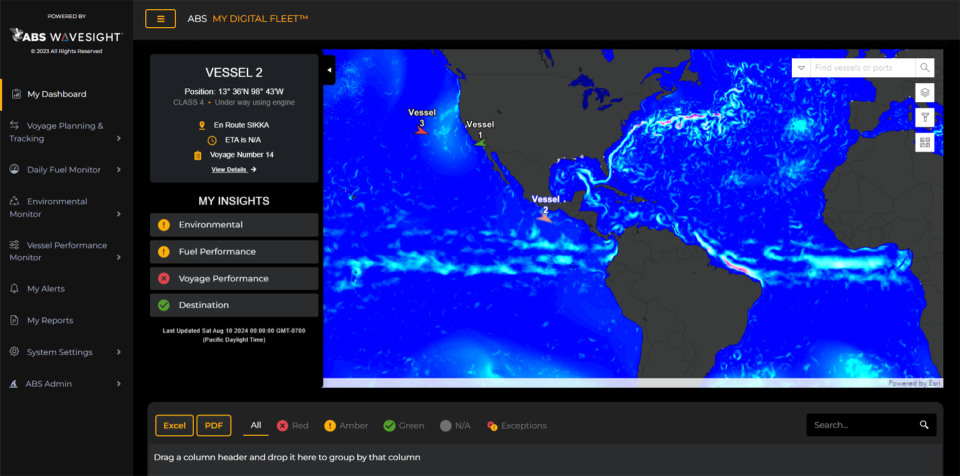 Destination Risk Rating
Determined by security, weather and compliance insights.
Discover Other Capabilities
Environmental Monitor
The Environmental Monitor continuously measures your fleet's carbon footprint, including your CII rating, and helps you make decisions toward decarbonization.
Vessel Performance Monitor
Using algorithms based on ISO standards to provide in-depth vessel performance metrics makes it possible to address maintenance needs before they negatively impact profitability.
Voyage Planning and Tracking
Dynamic insights on route, speed and inclement weather help inform operational decisions.
Need More Guidance?
Take a guided tour of My Digital Fleet with one of our experts to see how it works firsthand.
Contact Us