How do I boost my fleet performance with data-driven insights?
Undiagnosed vessel maintenance issues lead to poor vessel performance and play a significant part in higher fuel costs. Using algorithms based on ISO standards to provide in-depth voyage performance metrics, My Digital Fleet's Vessel Performance Monitor makes it possible to address maintenance needs before they negatively impact profitability.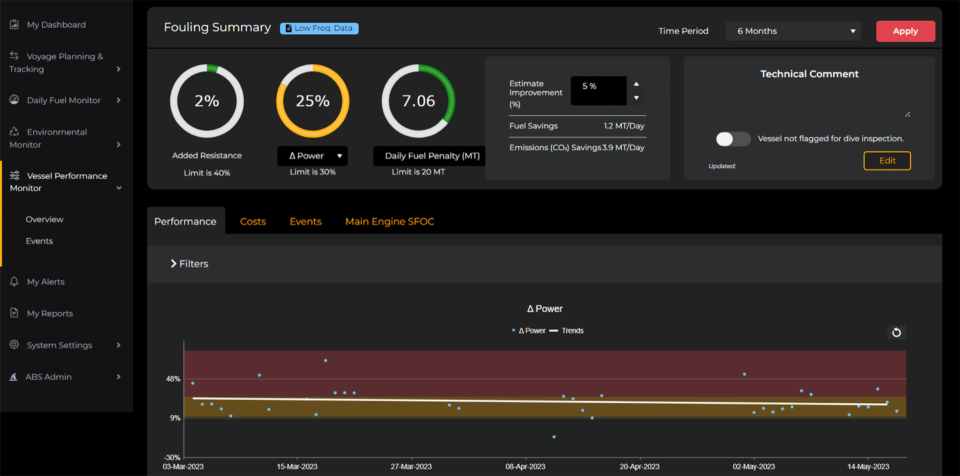 Performance Monitoring
Measure performance changes over time or increases in added resistance.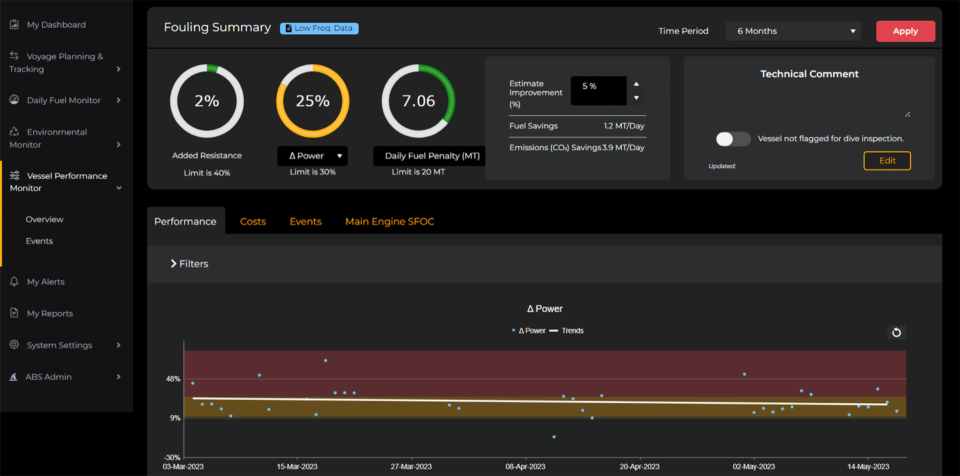 Maintenance Planning
Determine optimal times for hull cleaning and propeller polishing.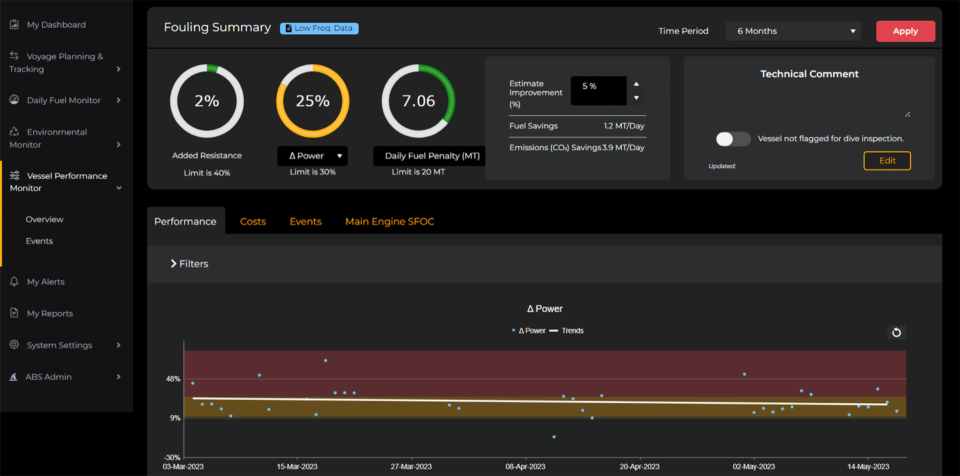 Fuel Optimization
Visualize consumption trends and deviations to identify potential fuel saving opportunities.
Discover Other Capabilities
Daily Fuel Monitor
Track and monitor fuel consumption and levels across your entire fleet via onboard vessel reporting systems and sensors. Daily trends and comparative analysis provide you with a better understanding of your fuel consumption.
Environmental Monitor
The Environmental Monitor continuously measures your fleet's carbon footprint, including your CII rating, and helps you make decisions toward decarbonization.
Voyage Planning and Tracking
Dynamic insights on route, speed and inclement weather help inform operational decisions.
Need More Guidance?
Take a guided tour of My Digital Fleet with one of our experts to see how it works firsthand.
Contact Us