How do I minimize asset management costs?
With increased competition in maritime shipping, equipment uptime and better cost control are paramount. Nautical Systems Maintenance Manager is a sophisticated and intuitive software platform that facilitates smarter maintenance planning to minimize downtime and reduce unnecessary costs.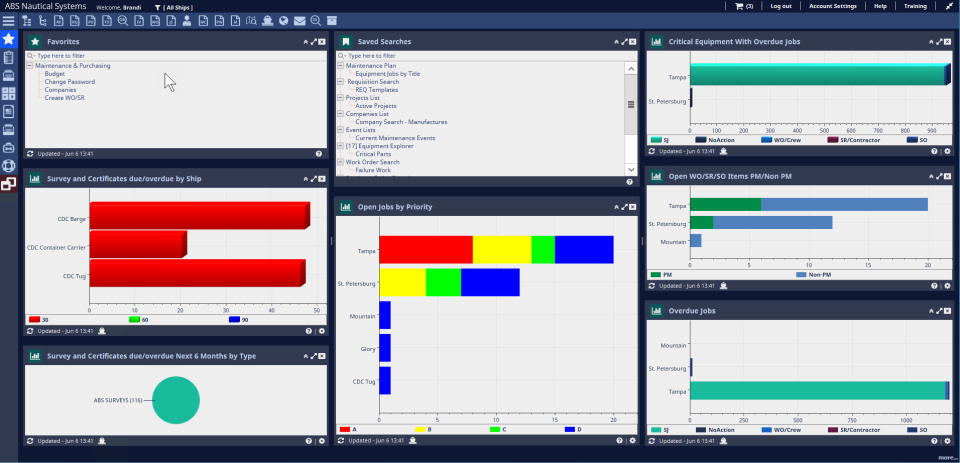 Real-Time Views
Monitor critical tasks, future maintenance tasks and potential compliance issues in real time.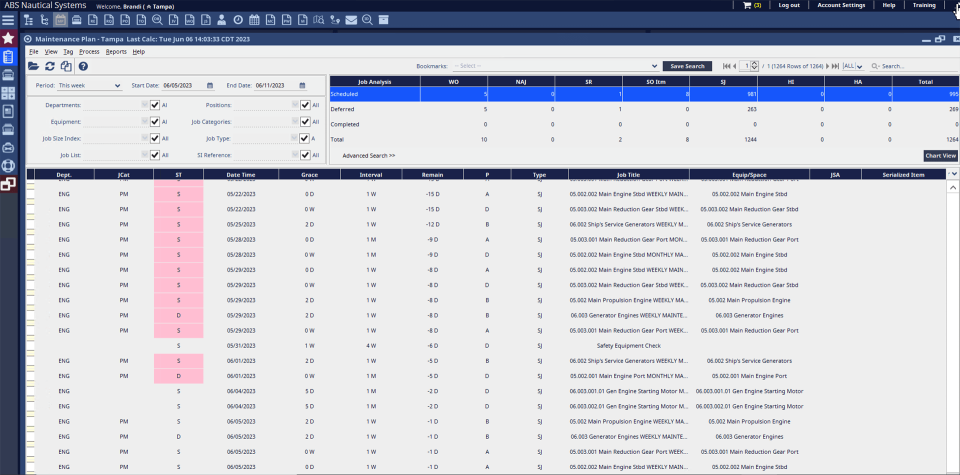 Consolidated Information
Unified access and visibility into all information required to manage drydock execution and budget.
Maintenance Coordination
Maintenance scheduling, tracking, forecasting and execution come together to enable users at any level to manage past, current and upcoming tasks in support of predictive or corrective maintenance.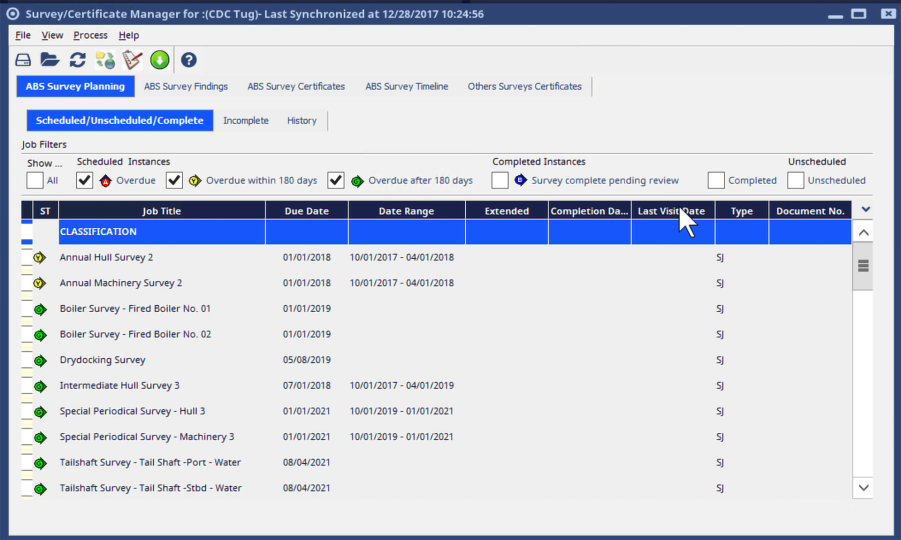 Certificate Management
Track due dates, expiration dates and grace periods for vessel-specific surveys and certificates.
Discover Other Capabilities
Voyage Manager
The ABS Wavesight Nautical Systems Voyage Manager enables voyage planning and compliance with a variety of industry and environmental regulations via easy noon reports and event data capture.
Document Manager
The ABS Wavesight Nautical Systems Document Manager System (DMS) integrates with all NS modules for management, distribution and control of critical safety and operational documentation. NS DMS ensures required documentation is easily accessible and shared appropriately.
Crew and Payroll Manager
The ABS Wavesight Nautical Systems Crew and Payroll Manager supports a comprehensive workforce management process for scheduling and compensation of crew, plus training and qualifications tracking.
Need More Guidance?
Take a guided tour of Nautical Systems with one of our experts to see how it works firsthand.
Contact Us